Equal opportunities and access to the labour market in cities in Europe - Cities delivering social rights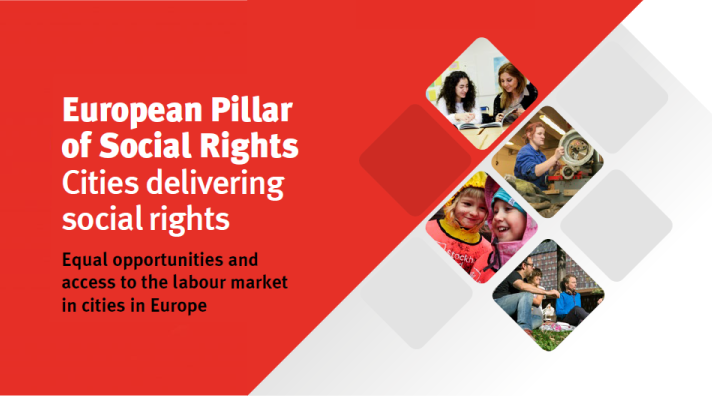 This report is the first in a series of EUROCITIES surveys to collect evidence from cities in line with the principles of the European Pillar of Social Rights. The report covers 20 cities in 12 EU member states governing a total of 20 million people, and presents the findings on how cities deliver inclusive education, gender equality, equal opportunities and access to the labour market.
EUROCITIES second report of the series 'Cities delivering social rights' focuses on how cities ensure early childhood education and child welfare in cities. The report illustrates cities' policy initiatives and good practices in line with the principle 11 of the European Pillar of Social Rights – childcare and support to children.
PREVENTING EVICTIONS AND HOMELESSNESS - THE STORY OF ANDREAS & FRANZISKA IN VIENNA
The story of Andreas & Franziska in Vienna' shows the successful practice of Vienna on preventing evictions and homelessness. Through Wiener Wohnen, the property management company, Vienna engaged social workers to reach and provide tailored support to people that are at risk of being evicted. On 6-7 December 2018, EUROCITIES working groups on housing and homelessness had a joint meeting to learn and exchange views on Vienna's strategic approach on preventing evictions and homelessness.
BUILDING CITIES ACCESSIBLE
TO ALL AGES
The silver medal winner of Accessible Cities Award – Ljubljana develops its accessibility policies to ensure an equal participation in society for older people, as well as for people with disabilities. During the EUROCITIES study visit in Ljubljana, cities learnt in practice from the host city's model of accessibility solutions for all ages.
CITIES FIGHT LONG-TERM UNEMPLOYMENT THOUGH SOCIAL ECONOMY
EUROCITIES working groups employment, smart social inclusion, and entrepreneurship & SMEs meeting on 'Innovative solutions to combat long-term unemployment through social economy' in Lille Metropole on 27-29 May 2019.
The participant cities learnt from Lille Metropole's innovative way to tackle long term unemployment by creating training and job opportunities in the deprived neighbourhoods. Lille has piloted the 'Job factory' (La Fabrique de l'Emploi) project, a project aiming at creating opportunities for the long-term unemployed based on their skills and sustainable employment contracts and to respond to the local needs that are not satisfied by the existing local market.
SOLIDARITY CITIES STUDY VISIT IN MILAN
EUROCITIES WG Migration and integration members meeting in Milan featured a visit to two of the key services for the reception and integration of migrants and refugees in the city of Milan: 'Casa Chiaravalle' and 'Casa Monlué' SPRAR (Protection System for Asylum Seekers and Refugees) and the Centre for job orientation and placement (CELAV), run by the municipality of Milan. The video includes interviews to beneficiaries of these services.
Moving Roma people out of camps: From planning and evacuation to preventing the formation of a new camp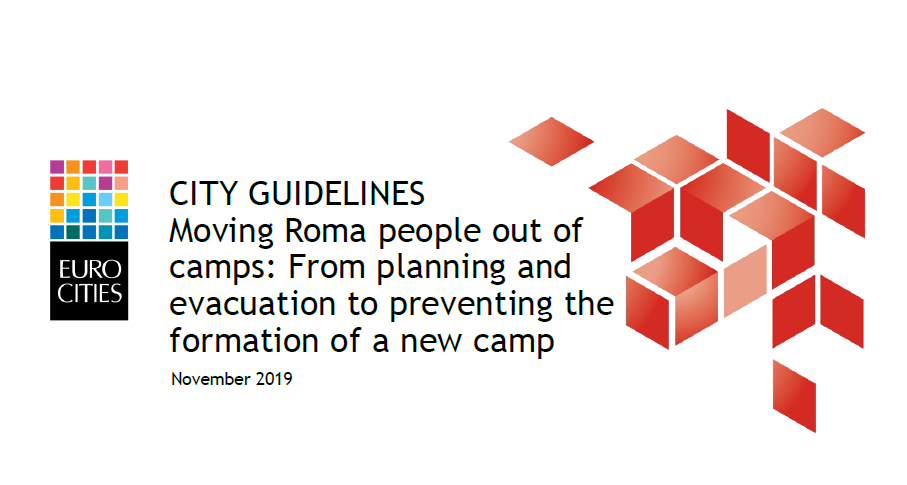 How can cities plan and implement the evacuation of camps, while also preventing the formation of new ones? City experts from the WG Roma inclusion have been inspired by the study visit in Toulouse and produced a set of guidelines to help cities moving Roma people out of camps into adequate housing.