Bristol
City:

Bristol

Country:

United Kingdom

Population:

353907

Location:

51.2718|-2.3547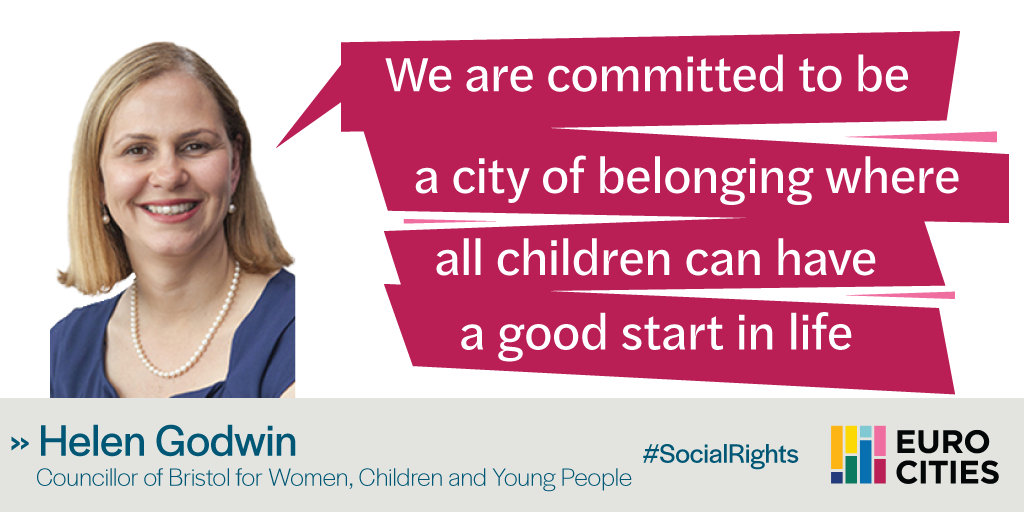 In September 2020, Bristol signed a pledge to the European Pillar of Social Rights, stating the city's commitment to principle 11 on childcare and support to children. Bristol was the first city in England to join UNESCO's network of Learning Cities, in 2017.
To ensure children receive early childhood education, good quality care and protection from poverty, Bristol:
Launched the Bristol Children's Charter in August 2018. Signatory organisations committed to improve access to education, support carers, ensure access to energy and food, and increase children's participation in decisions that concern them.
Signed the Council's Corporate Strategy 2018-2023 to increase school places.
Created the One City Children's Board, with the goal of improving recovery services after the Covid-19 pandemic. The Board will, amongst others, work to mitigate the impact of ACEs by setting up a Health Integration Team that unites research innovation, care and education.
Is developing the city's 'Belonging Strategy', to be launched in April 2021. Bristol commits to rebuild early help, develop social capital in schools, improve access to education and training and take children into consideration in city design.
Councillor Helen Godwin, Cabinet Member for Women, Children and Young People, and Lead Member for Children's Services, said: "Bristol is fully committed to implement the European Pillar of Social Rights. We believe that a more cohesive Europe begins with strengthening social cohesion at the local level".