Zagreb
City:

Zagreb

Country:

Croatia

Population:

812 635

Location:

45.49|15.57596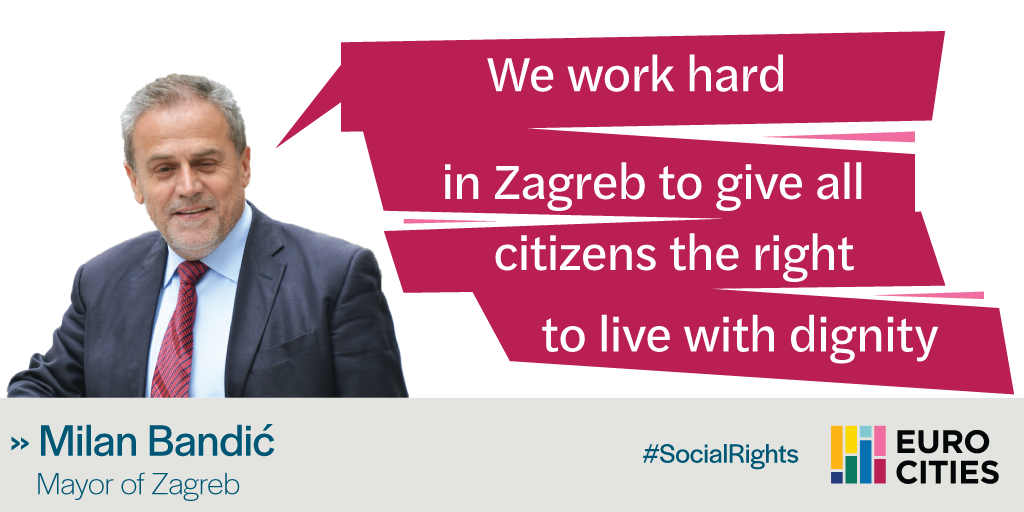 On 16 October 2019, Zagreb became the twenty-seven city to sign a pledge to the EU Pillar of Social Rights. Milan Bandic, the Mayor of Zagreb signed a pledge to principle 3 "Equal opportunity" and to principle 16 "Healthcare".
On principle 3, Zagreb is supporting policies and programmes promoting human rights by:
Co-financing the Law Clinic of Faculty, offering legal help to vulnerable person who are facing difficulties in exercising its legal rights.
Ensuring the rights for members of national minorities to be elected.
Supporting the activities of 35 religious' communities.
On principle 16, Zagreb is working with health care institutions and patient associations:
To implement several free programmes budgeted of 500.000,00 EUR yearly such as "Preventive mobile mammography for women over 40", "Prevention of cervical cancer", "Programme for Promoting Breastfeeding Practices".
To become the first Croatian dementia-friendly city, acting for a better life for its dementia patients.
The Mayor stated that "The City of Zagreb is convinced that the aforementioned principles will contribute to enable all citizens of Europe to live a life of human dignity".